Toy magnets
Toy magnets for the first Magnic Light prototype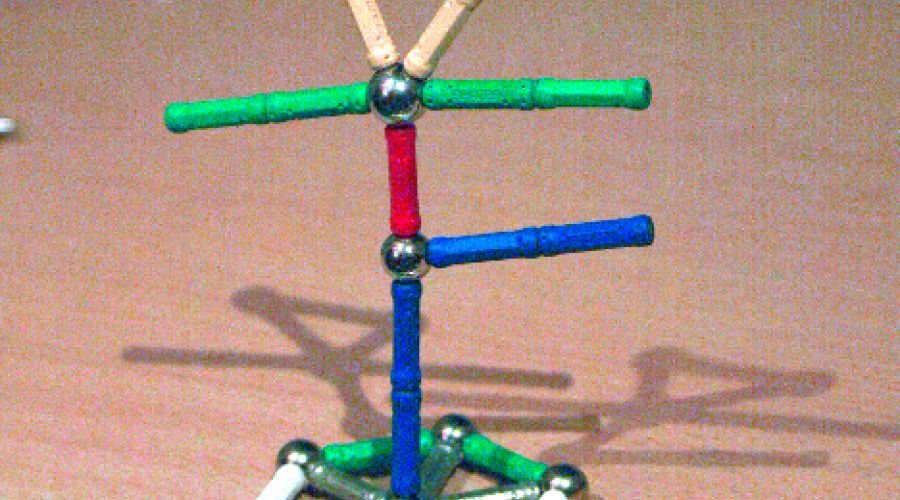 First prototype
First prototype without power generation. This prototype made of toy magnets (with alternating magnetic poles) rotates contactlessly with the wheel without generating electricity.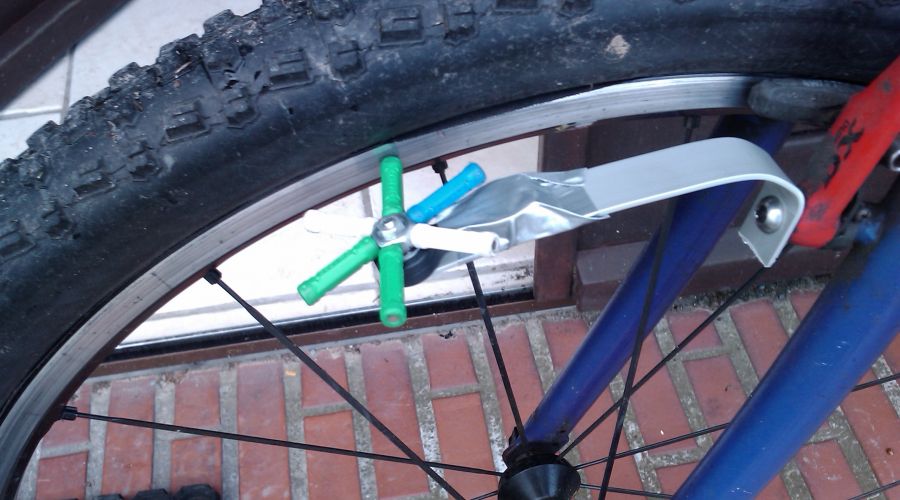 Second prototype
Second prototype- now with generator coil and LED. With a weight of over 150g, it is many times heavier than our current, much more powerful mini generators.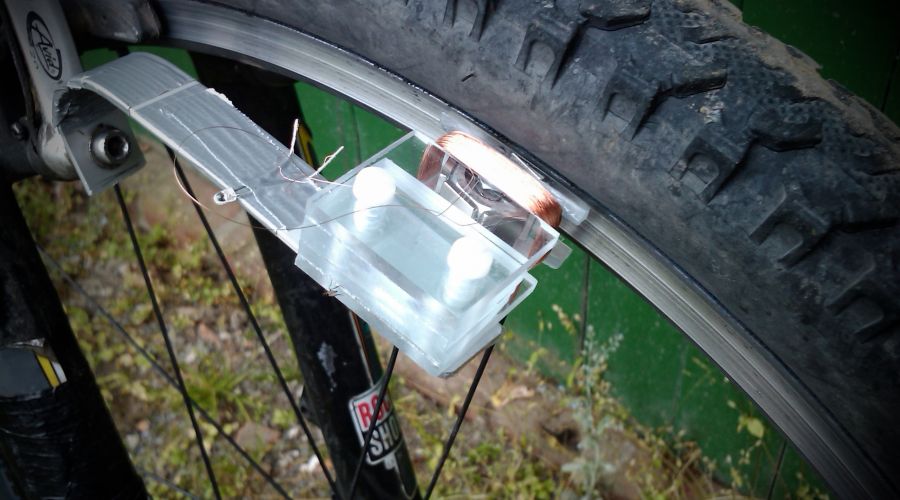 Third prototype with LEDs and lenses
Second prototype - now with generator coil and LED. With a weight of over 150g, it is many times heavier than our current, much more powerful mini generators.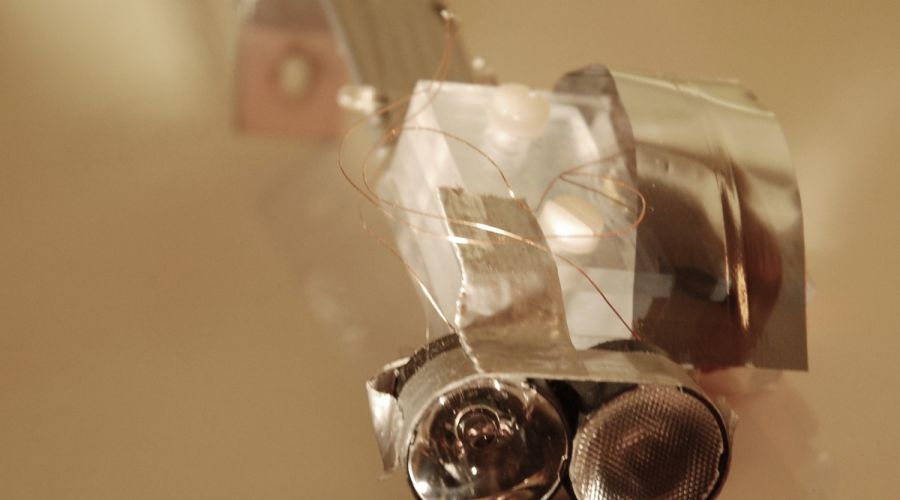 Generator shells from the 3D printer
Manual work reaches its limits as the power of the generator increases.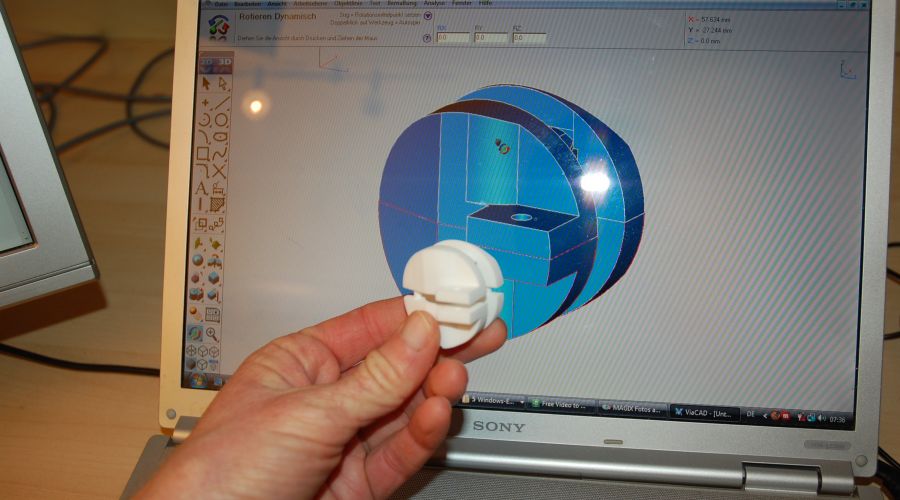 Self-made prototype in a carbon tube
The inner workings are well hidden in a beautiful cover.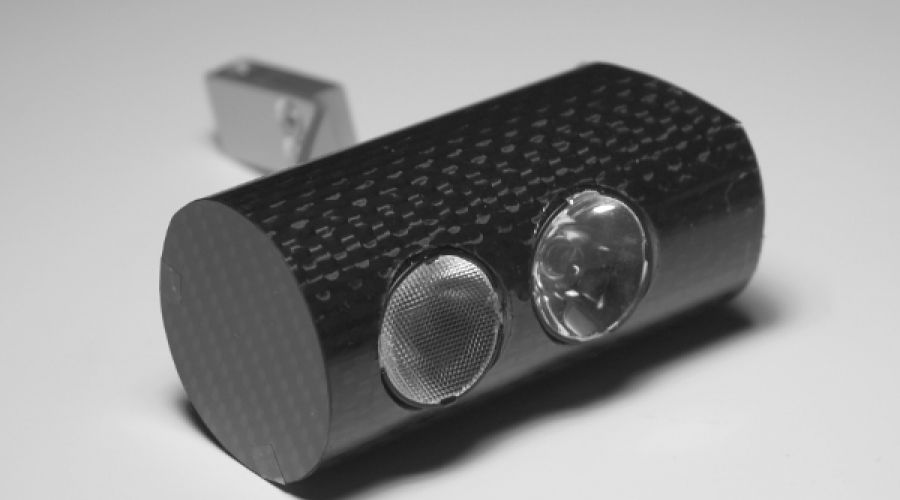 Carbon prototype on the bike
Functional for demonstration on the bike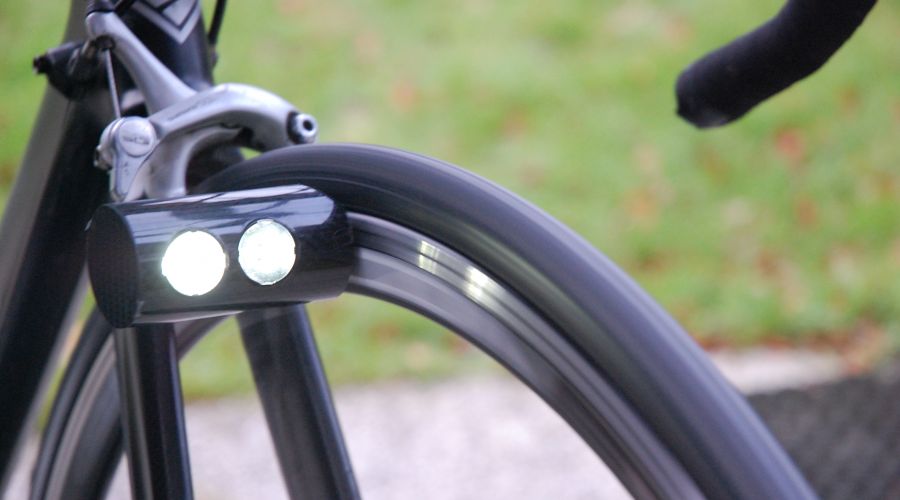 Kickstarter-Crowdfunding 2012
Crowdfunding on the Kickstarter platform in February/ March 2012. The carbon prototype serves as a demo object.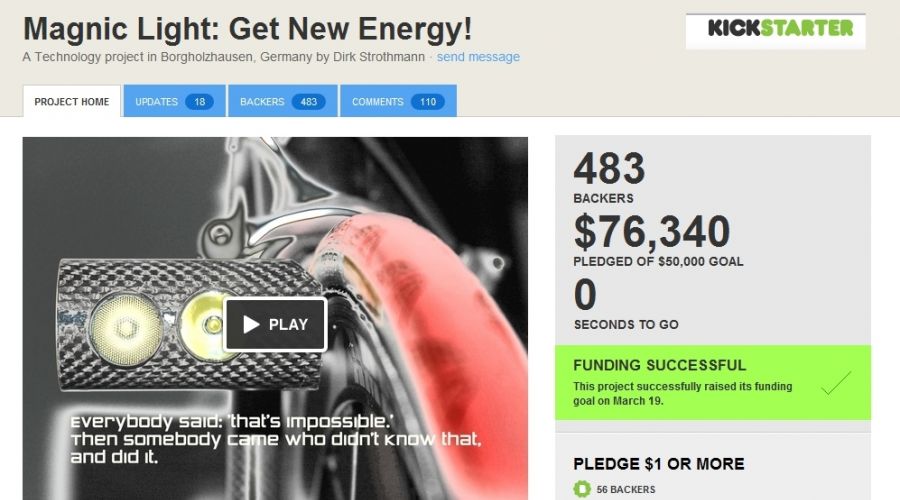 Bike fair in Essen 2012
Presentation at Rad Essen during the Kickstarter campaign.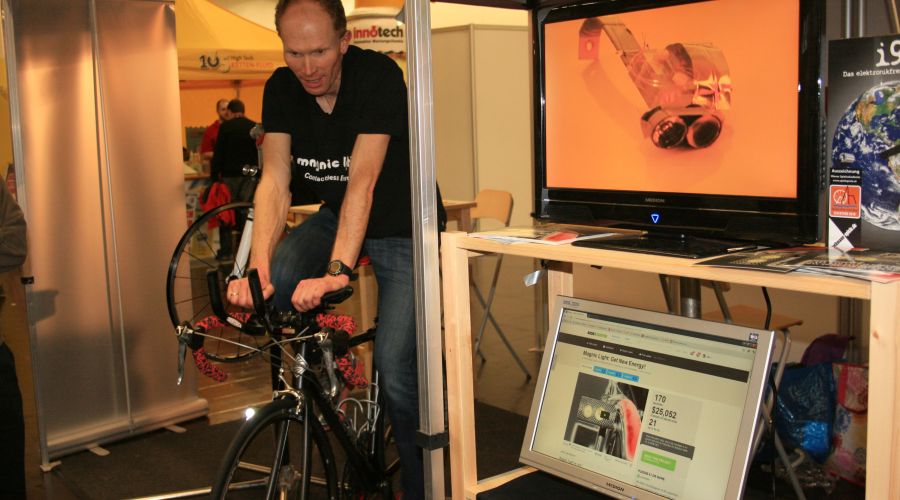 Taipei Cycle 2012
Presentation at Taipei Cycle during the Kickstarter campaign.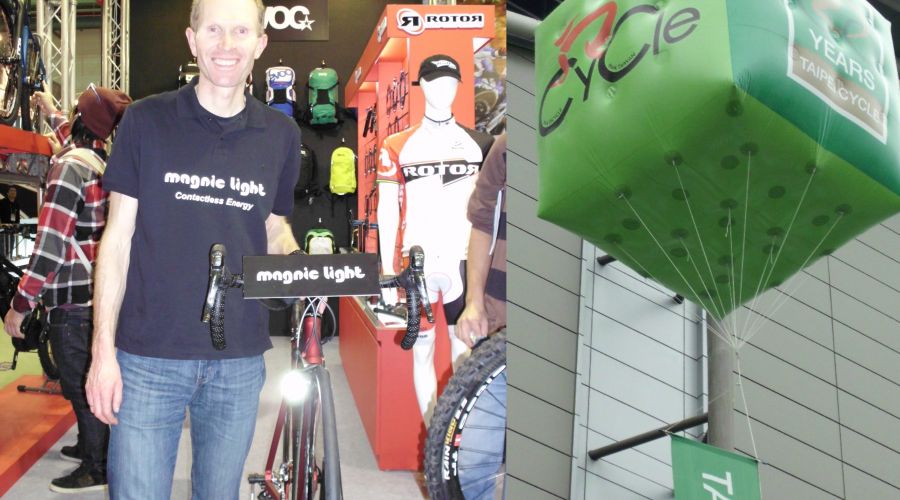 TV report MDR
TV report about Magic Light in the program "Einfach Genial".
https://www.youtube.com/watch?v=2JsNxOX34cE
New headlight design
November 2012: Headlight design for mass production is ready.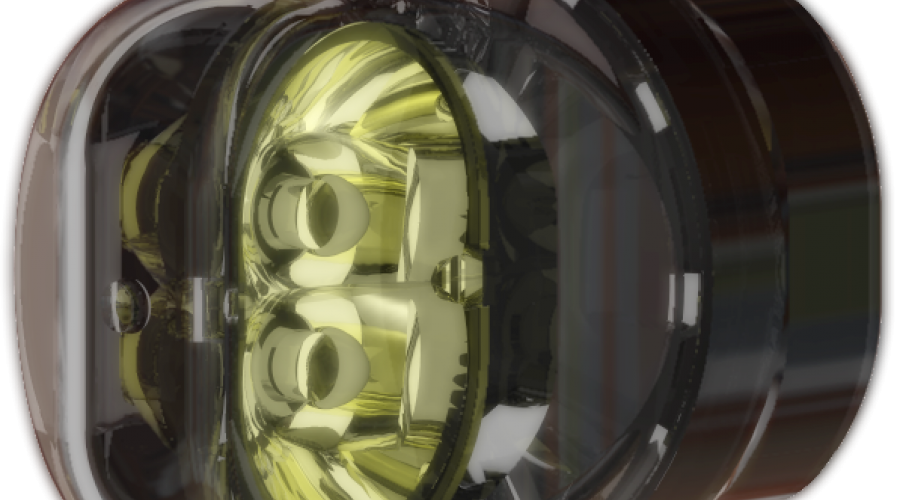 Functional test in the field
3D printing variant in the field test.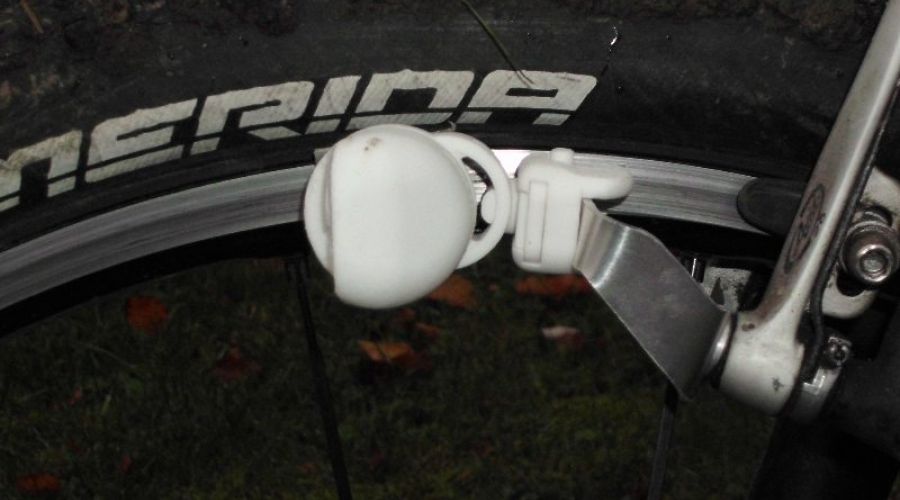 Injection molding tool
January 2013: Injection molding tools for mass production.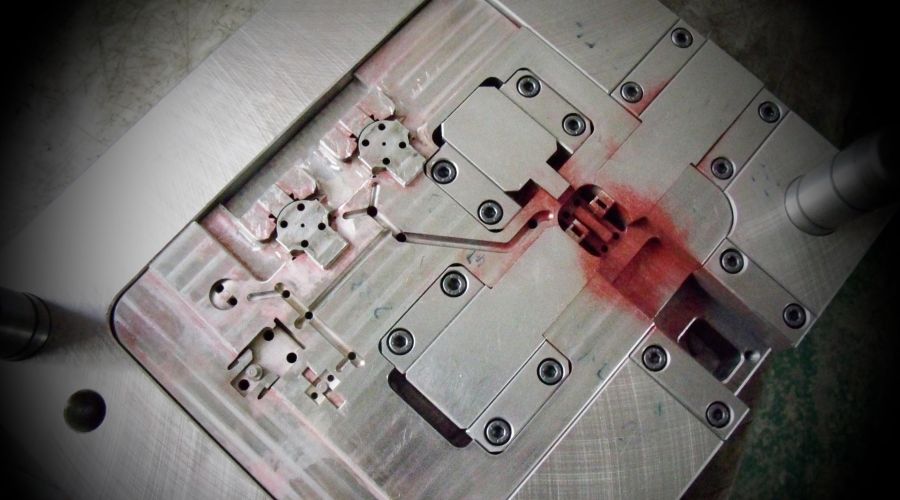 Coil winding - self-made
With the help of a specially programmed stepper motor control, we succeed in winding the generator coils on self-made winding machines.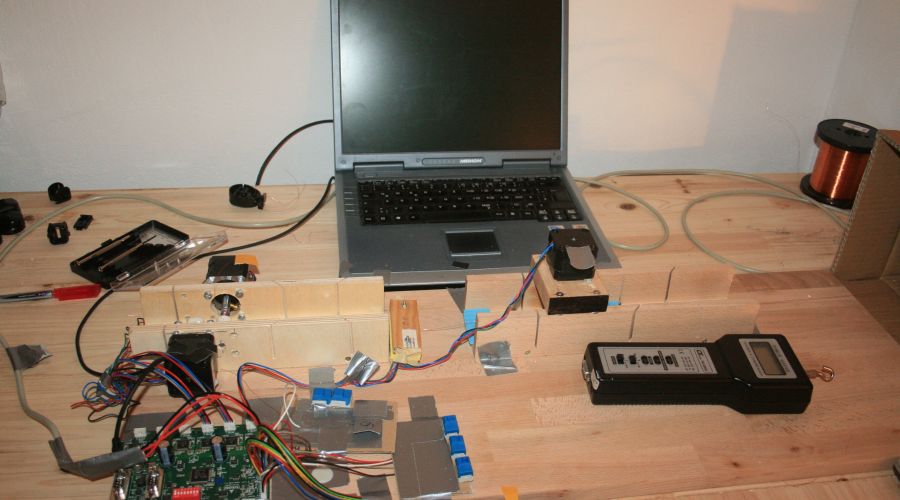 Production
March 2013: Production in the home office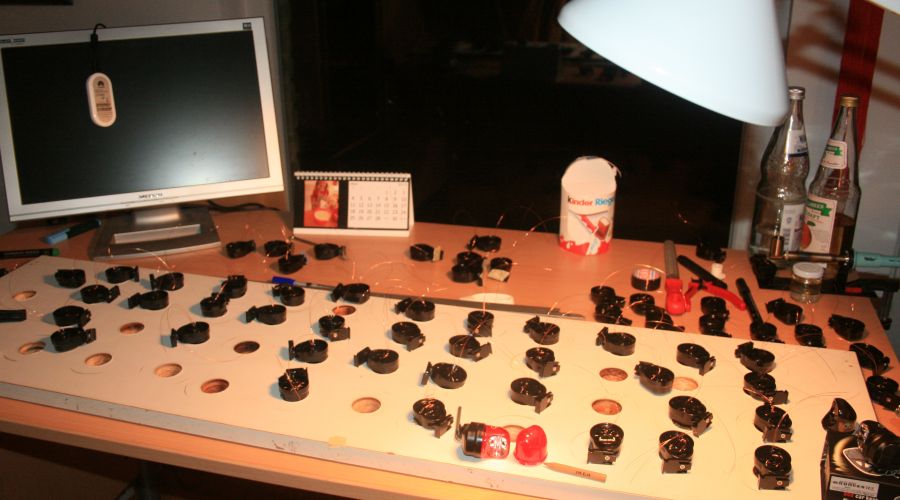 Gluing the generator unit
Gluing the generator unit together is a tedious affair. Preferably outdoors with the highly evaporating special adhesive.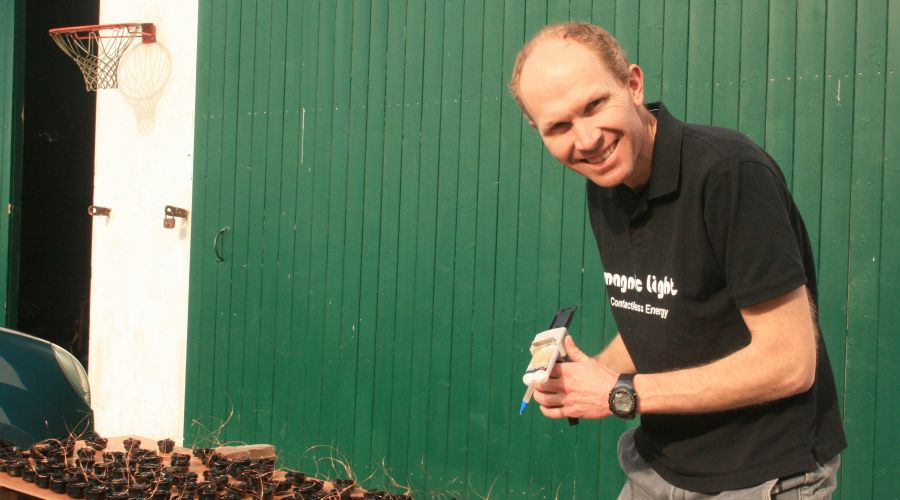 April 2013: Delivery of the Kickstarter Rewards
The first rewards can finally be delivered to the supporters.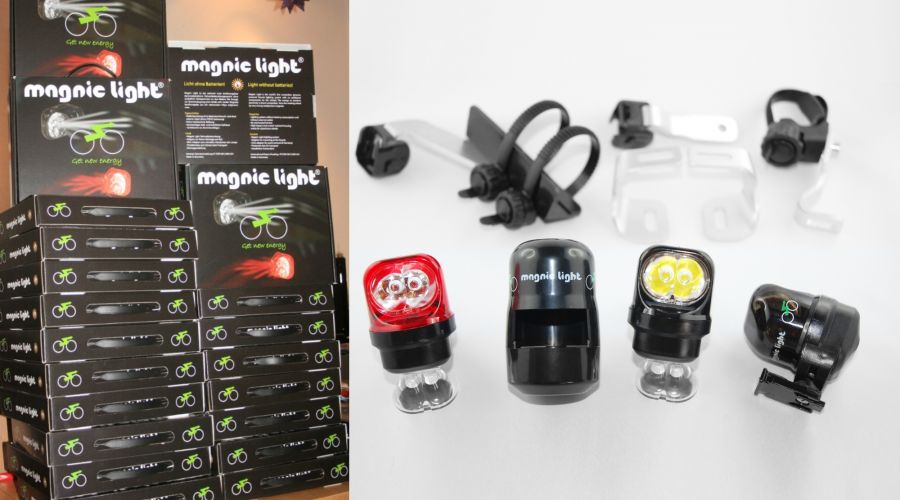 July 2013: Presentation at ISPO Munich
Winning the ISPO Brandnew Award entails a trade fair appearance at the ISPO trade fair in Munich.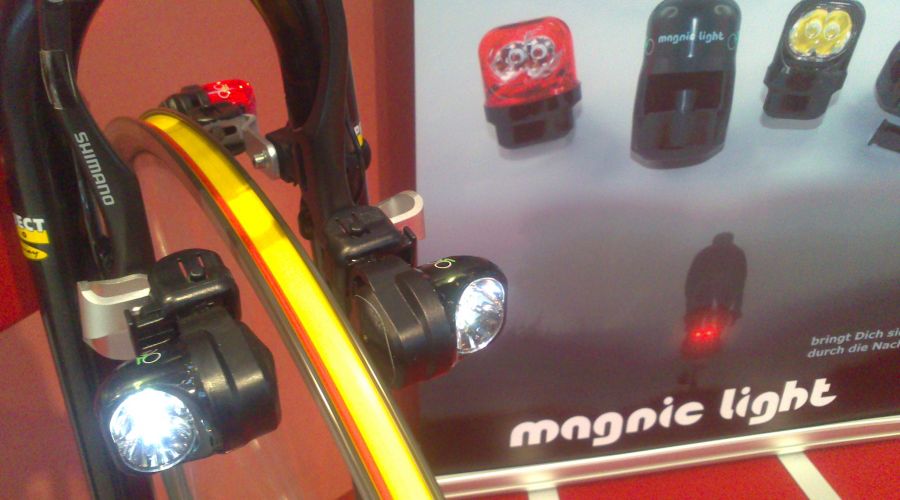 Presentation at the Eurobike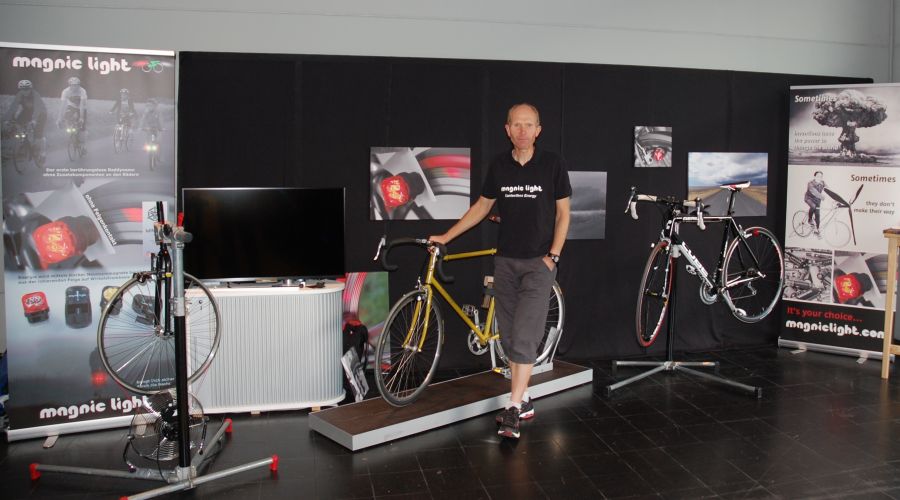 2014: Second Kickstarter project Magic Light IC
TV report NDR DAS! (on the red sofa)
Sarah explains the functional principle.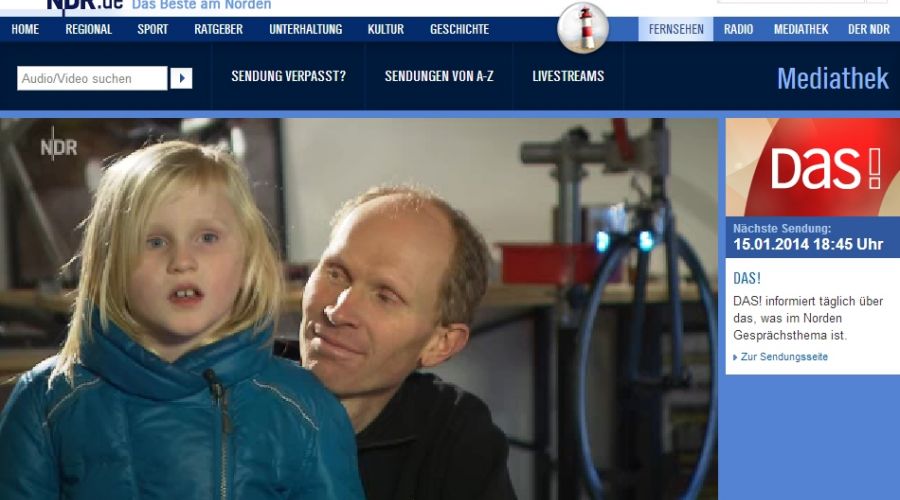 Magic Light IC with microcontroller
- optimized power generation
- detects deceleration
- sends brake light signal
- regulates parking lights
- 4 different flashing modes
Winner of the GreenTec Award 2016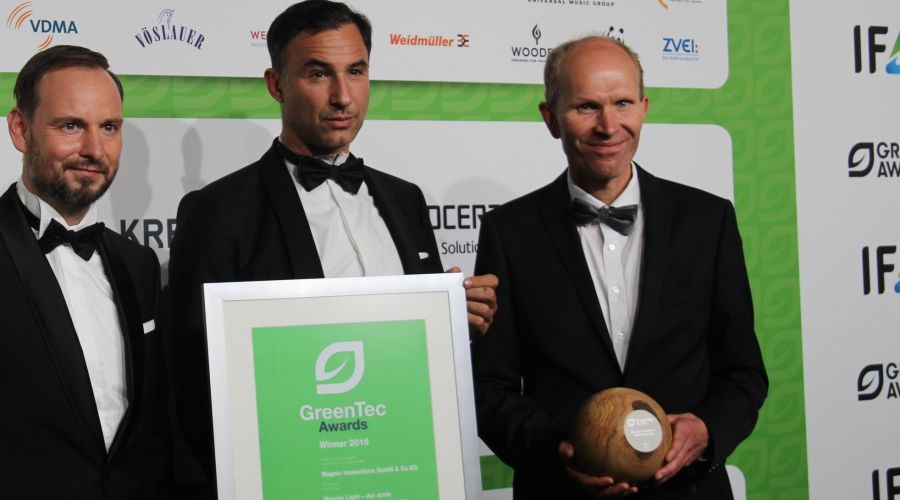 The idea for Magnic Light came up on June 18th, 2011. After an in-house pasta party in "preparation" for a local 6 mile night race the next day (The Night of Borgholzhausen) we did some experiments on eddy current brakes for road bikes. Talking about the basic mechanisms and in particular the useful property that aluminum rims can be used for magnetic brakes, although aluminum itself is not magnetic but still conducts electricity, we came up with a cool idea: if we can use aluminum rims for eddy current brakes, the opposite should also work! It should be possible to build a bicycle dynamo that absorbs the magnetic force from the rim without contact, instead of braking the rim. Luckily we had masses of magnets lying around in the apartment to do little experiments with: all those small medium-strong toy magnets that children use to build nice magnetic creatures. These were strong enough to run some encouraging experiments. We found that the magnetic fields of the eddy currents induced in the rim can be absorbed to generate electrical energy. The only question was whether that would be ridiculously little or even quite decent. Although we were still a long way from having a working dynamo, we did have an approach to pursue. Anyone can check for themselves that there is no magic at play here: Take a magnetic ball (you can get this in various toy stores) and let it roll around in a (non-magnetic) aluminum pan or on several layers of aluminum foil. The magnetic ball is held by the pan as if it were magnetic! What happens here is a well-known electromagnetic effect: Since aluminum conducts electricity, eddy currents are induced by the rolling ball, since there is a relative movement between the ball and the socket. These eddy currents now have a magnetic field of their own that attracts and thus holds the ball. Nothing else happens with the rim. Similar experiments can be found in the literature or on the Internet (more details can be found on e.g. Wikipedia). Although prototype number 1 never produced electricity, it brought a lot of inspiration.

... to be continued ...